Company
Press Releases & Articles 1781 - 1785 of 1805
Hubwoo And Bristlecone Announce Strategic Global Alliance





5th October 2010 - Views: 894 Hubwoo (Euronext: HBW.NX), the world's leading provider of Cloud Procurement solutions powered by SAP(R) software and Bristlecone, one of the industry's most experienced supply chain business advisors and solution providers, today announced the launch of a strategic global alliance.
Crosscheck Networks Drives Business-critical Soa At World's Largest Enterprises And Government Organ 1





5th October 2010 - Views: 786 The company unveiled the latest version of Forum Sentry at the International SOA & Cloud Symposium, the world's largest international SOA and cloud computing conference.
Mediatek Aims To Offer The Best Digital Home Entertainment Platform





5th October 2010 - Views: 889 MediaTek provides not only the highly integrated silicon chip to global customers, also market-proven software and reference designs.
Think Security...think Asial





5th October 2010 - Views: 823 As ASIAL's CEO Bryan de Caires states, "when it comes to protecting your family, business or property, you cannot afford to take any chances – always use an appropriately licensed security provider– and make sure they are an ASIAL member.
Media Alert Racv Energy Breakthrough





5th October 2010 - Views: 1271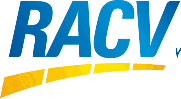 RACV General Manager, Public Policy, Brian Negus said the event offered a unique combination of entertainment and education in an exciting atmosphere similar to a major international motor racing meeting.