Company
Press Releases & Articles 1651 - 1655 of 1805
Milestone Hires New Chief Financial Officer





6th November 2010 - Views: 671

Milestone Systems, the open platform company in IP video management software, announces the hiring of a new Chief Financial Officer, Lars Larsen.
Far East Energy Updates Guidance On The Timing Of Release Of Independent Engineering Report With Tot





5th November 2010 - Views: 585

This report will cover three target coal seams (the Nos. 3, 9 and 15) and it is anticipated to be received by the company between November 15th and November 22nd. Far East expects to disclose a summary of the results of the report shortly after its receipt.
Murray Goulburn Co-operative Managing Director Announces Future Plan





5th November 2010 - Views: 648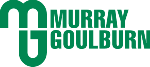 "Stephen had been discussing retirement plans with us over the past few months and he is insistent that his plans for retirement were now clear and should be made known to Murray Goulburn Co-Operative shareholders and other stakeholders as soon as possible.
Data#3 Expects Significant Upgrade In First Half Result





5th November 2010 - Views: 0 Board of Directors of Data#3 Limited (ASX:DTL) today announced that the company is on track to significantly improve its first half financial performance over the outstanding FY09/10 result.
The Cash Store Australia Holdings Inc. Reports 84% Increase In Revenue For The First Quarter Ended S





5th November 2010 - Views: 591 Chief Executive Officer Ed McClelland commented: "Despite year over year revenue growth of 84.2% to $3.5 million, from $1.9 million for the same quarter last year, we incurred a net loss of $1.1 million, compared to a loss of $194,000 for the first quarter last year.