Company
Press Releases & Articles 1661 - 1665 of 1805
Domino's Pizza Arrives In Germany With First Store In Berlin





4th November 2010 - Views: 669

Domino's Pizza will celebrate the opening of its first store in the Charlottenburg district of Berlin this Saturday, marking its entry into the German market.
Object Trading Expands Global Footprint





4th November 2010 - Views: 715

Object Trading, a leading exchange infrastructure provider for high performance trading, continues its global growth with the opening of an office in Chicago to manage and operate its FrontRunner Direct Market Access (DMA) exchange connectivity suite.
Qualcomm Announces Fourth Quarter And Fiscal 2010 Results





4th November 2010 - Views: 646 Qualcomm Incorporated (Nasdaq: QCOM), a leading developer and innovator of advanced wireless technologies, products and services, today announced results for the fourth fiscal quarter and year ended September 26, 2010.
Mobile Community Mig33 Launches Game Developer Program, Announces New Social Game Partnerships





4th November 2010 - Views: 623 Mig33, the world's largest mobile-first community, today introduced its new mig33 Game Developer Program, giving social game developers the promise of fast, easy and profitable access to its 40 million registered users and fast-growing virtual economy.
Leighton Agm





4th November 2010 - Views: 759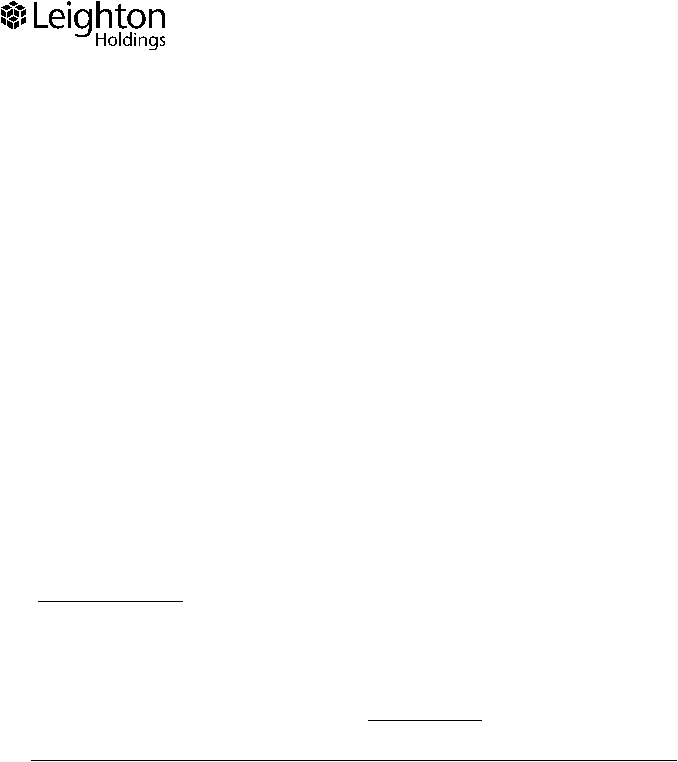 A media release and copies of the speeches from the Chairman, Mr David Mortimer and the Chief Executive Officer, Mr Wal King, will be lodged with ASX before 10.00am and will be available at the Annual General Meeting.