Associations
Press Releases & Articles 6 - 10 of 15
Renovation Projects - A Constructive Look At Men And Relationships





28th October 2009 - Views: 931

Maintenance and toolboxes don't feature much in the language of self-help books, but in most men's lives they are real currency. And in the relationship setting, they can provide useful images and ideas about what's involved in building and sustaining a solid relationship.
Sydney Conference - 3 Building Collapses On 9/11 Were A Controlled Demolition





22nd October 2009 - Views: 719

Truth Action Australia and 911oz.com will host an International Conference called "The Hard Evidence" to critically examine the three building collapses of WTC 1, 2 and 7 on 11 September 2001.
New State President Is Australia's Youngest, Flags Changes In Public Speaking





24th January 2010 - Views: 858 The National Speakers Association of Australia (NSAA) has appointed Alicia Curtis as its WA State President. She is the youngest State President in the organisation's 23 year history, taking over from David Koutsoukis, who is to become National President.
Aat Australia To Answer Bookkeeper's Questions On New Tax Act





15th July 2009 - Views: 884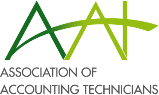 In the coming months AAT Australia will be extending its successful information sessions to regional centres in Victoria to inform members and prospective members of the transitional applications and compliance obligations under the Tax Agent Services Act 2009.
Fitness Industry Wins Two National Awards.





4th December 2008 - Views: 770 The Fitness Industry last night claimed two major awards, with the Australian Fitness Expo winning Best Trade Show over 10,000 square metres and Best Australian Show at the Exhibition and Event Association of Australia (EEAA) Awards for Excellence.