Finance
Articles & Press Releases - Monday, Dec 4th 2023
Interest rates, stocks, foreign exchange, economic growth and recession.
TnC Solutions Accounting Opens In East Brisbane 21st December 2017
ESSSuper Appointment of CEO / New Board Member 17th February 2012 Mark Puli former journalist for ABC appointed CEO for ESSSuper
Executing Strategy Is Key To Companies Seeking Supply Chain Efficiencies 9th November 2010

While many companies are effective at developing supply chain strategy to boost efficiencies in their processes, many fail in the execution of that strategy, according to Michael R. Levely.
Cba Agri Indicators Report 8th November 2010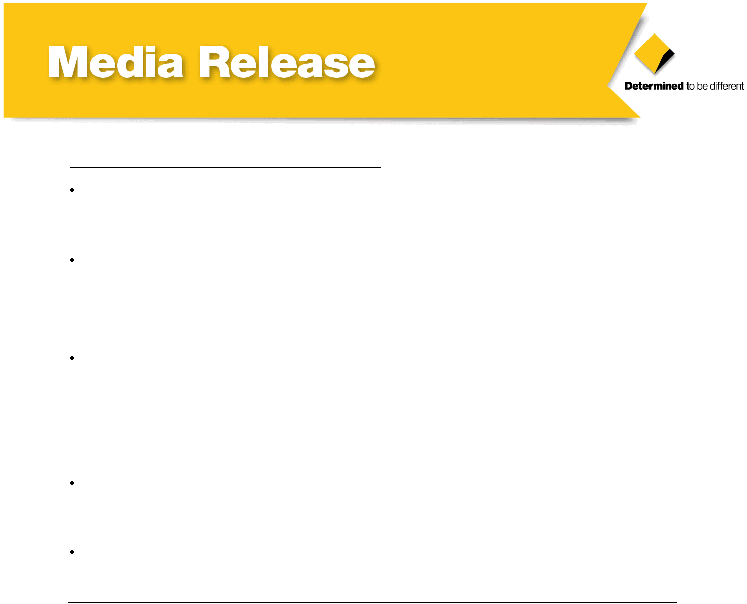 The Index , which comprises 16 rural-dependent companies* in the All Ordinaries Index that directly grow food or fibres, produce raw materials and fuels or provide agricultural services in Australia, not only outperformed the S&P/ASX 200 Index, but generated higher returns than a composite of the Energy, Materials and Utilities S&P/ASX200 Sector Indices.
Rbc Makes Acquisition In Asian Market 8th November 2010 Royal Bank of Canada (RY on TSX and NYSE), announced the closing of its acquisition of the wealth management business of Fortis Wealth Management Hong Kong Limited, consisting of approximately 50 client-facing professionals.
How Aussies Can Profit From The High $dollar$ 8th November 2010 In recent weeks the Australian dollar has performed strongly against the greenback breaking records and making economists on both sides of the Atlantic dizzy with anticipation as they speculate the impact of a strong Aussie dollar on the world economy.