Insurance
Articles & Press Releases - Sunday, Sep 24th 2023
Insurance prices and services, vehicle, home, life, health and accident insurance.
Holidaying Without Travel Insurance Is Not Worth The Risk 20th November 2010 Losing your passport and credit cards can be a nightmare situation while overseas. All of these things can be covered with even the most low cost travel insurance quote.
Coles Unveils Home Insurance Across Australia 18th October 2010 Following the successful launch of its car insurance product, Coles is now set to shake up Australia's home and contents insurance market.
Flooding In Southern Nsw 17th October 2010 The Insurance Council of Australia (ICA) today advised policyholders in southernNSW who have been impacted by flooding in the last 48 hours to make contact withtheir insurance companies so that their claims can be assessed as quickly aspossible.
Melbourne Drivers Are Undermining Police Speeding Traps 1 10th October 2010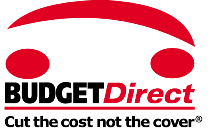 It appears a driver's mentality is to slow down around fixed speed cameras and 'be on alert' for covert cameras.
Ica Supports Disaster Resilience Plans 7th October 2010 The Insurance Council of Australia (ICA) today welcomed the release of several joint Commonwealth and State plans for disaster resilience initiatives in 2010-11.
Abolition Of Ipt In Nsw Budget 8th June 2010 The Insurance Council of Australia today welcomed the NSW Government's announcement that it will abolish the Insurance Protection Tax (IPT) from the 2011/2012 financial year.
Submit Insurance Articles or Submit Insurance Press Releases.