Marketing
Press Releases & Articles 16 - 20 of 58
Cheaphotels.com.au Offers $1m To Advertise On Sydney Opera House Sails 1





28th October 2009 - Views: 1121

- Leading online hotel booking site CheapHotels.com.au offered the Sydney Opera House Trust $1 million to project its logo and brand name on the iconic sails for just one week. The Sydney Opera House Trust declined to accept the offer.
Sarah Scores At Design Awards





15th October 2009 - Views: 1086

Sarah scores at design awards Innovation and creativity are at the heart of Cranbourne resident Sarah Moloney's design skills. Now her talent has been recognised with a bronze award at this year's prestigious Southern Cross Package Design Awards.
Ryan's Designer Is A Winner





15th October 2009 - Views: 1235

"I work with pencil and paper, so I started doing a few trial sketches and built the idea up from there," said Ryan, "My teacher Linda suggested I do something a bit more related to the theme of wine, so I started adding typically French things like grapes, the Eiffel tower and so on.
Web Business Age To Provide Strategic Online Business And Marketing Resources





17th November 2009 - Views: 1082 This online resource, located at http://webbusinessage.com, offers essential reading and useful resources to business and marketing managers, small business owners and other online professionals.
Expert Comment On Anz's New Brand





23rd October 2009 - Views: 1111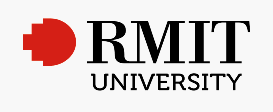 The bank will begin selling the new brand this weekend through a wide-ranging television, billboard and newspaper advertising campaign in Australia, New Zealand and Asia.