Retail
Press Releases & Articles 61 - 65 of 69
Easy Steps to Accelerate Your Credit Card Processing System





26th November 2010 - Views: 1521 A customer loyalty system is a marketing tool used more and more in today's competitive retail world. Not only do reward cards and loyalty systems offer incentive to customers to return to your store, they can provide valuable information to the retailer about customer buying habits.
Retail Limping Painfully Toward Christmas - Anra





4th November 2010 - Views: 1253

Mrs Osmond said the September figures released today by the ABS, showed a 0.3% increase across the sector with strong growth in clothing (up 2.5%), but slow numbers for other retail sectors.
Vacc State Election Issues For The Next Victorian Government





3rd November 2010 - Views: 1075

If small businesses are to continue to employ Victorians, then we need to see the next State Government provide them with more support and assistance," VACC Executive Director, David Purchase, said.
Global Retail Theft Barometer Study Finds Shrinkage Down 5.6% To 1.36% Of Retail Sales Or Thb3,261 B





2nd November 2010 - Views: 1607

Global retail theft totaled THB 3,261 billion (US$107.3 billion) in 2010, representing a 5.6% decrease from the prior year (6.5% in Asia-Pacific); while Thailand continues to suffer from high retail shrinkage at 1.57% of total retail sales.
Rba Decision - Interest Rates Go Up





2nd November 2010 - Views: 772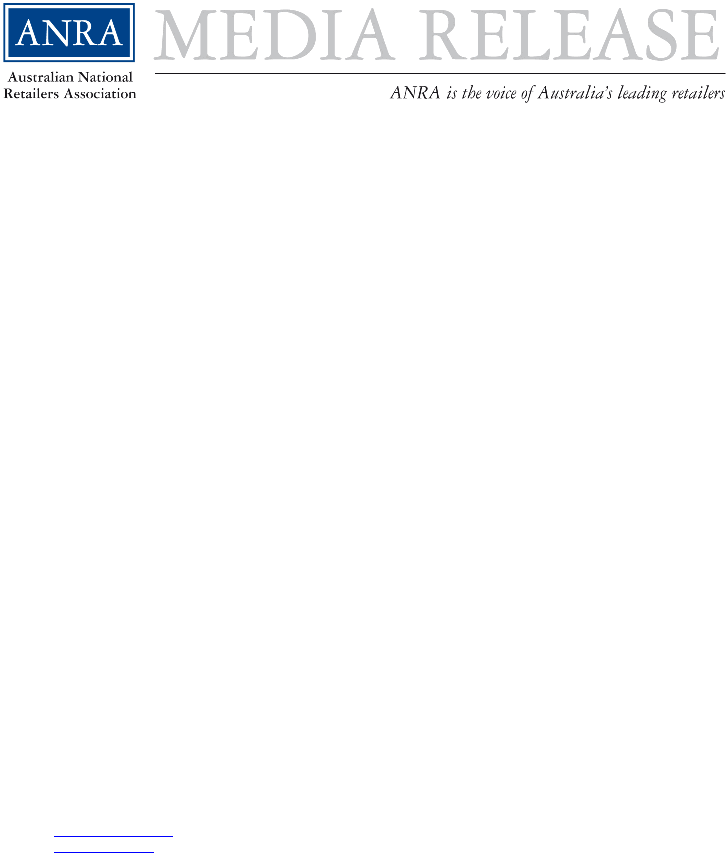 "Retailers have raised their concerns with the RBA as the sector remains in the outside lane, and lagging behind, in the two speed economy – which shows no signs of evening out any time soon.