Finance
Press Releases & Articles 926 - 930 of 976
Fannie Mae Redemption 300





23rd February 2010 - Views: 669

Fannie Mae (NYSE: FNM) will redeem the principal amounts indicated for the following securities issues on the redemption dates indicated below.
Heritage Announces Strong Half-year Results





18th February 2010 - Views: 627 Australia's largest building society, Heritage, has announced a strong first half-year result, reporting a before-tax profit of $22.89 million, for the period ended 31 December 2009. This result represents a 50.6% increase over the same period in 2008/09.
Sedaniatravelneeds2u Launch Global Telco Prepaid Sim Card For The Philippines Market





17th February 2010 - Views: 708

SedaniaTravelneeds2u launched its Global Starter Pack Program (GSP) in the Philippines recently marking another step in its bid to equip more than two billion air travelers annually with GSP.
Executing Strategy Is Key To Companies Seeking Supply Chain Efficiencies





9th November 2010 - Views: 1965

While many companies are effective at developing supply chain strategy to boost efficiencies in their processes, many fail in the execution of that strategy, according to Michael R. Levely.
Cba Agri Indicators Report





8th November 2010 - Views: 1378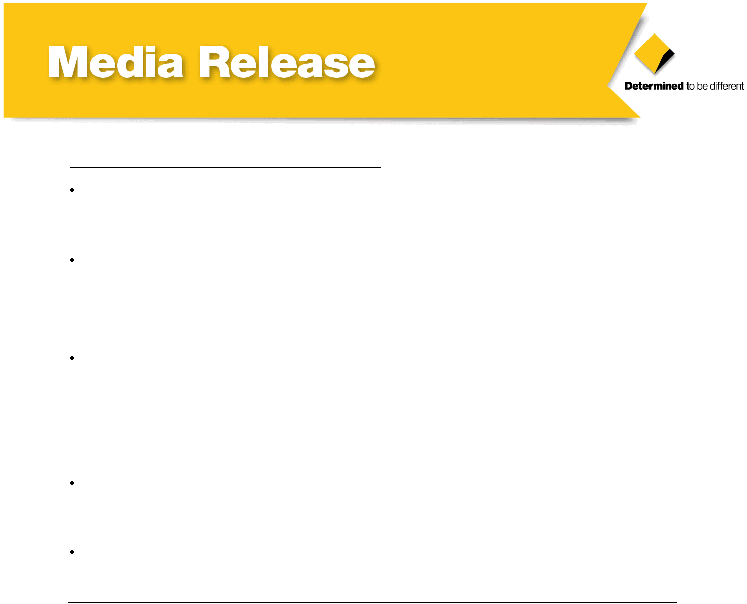 The Index , which comprises 16 rural-dependent companies* in the All Ordinaries Index that directly grow food or fibres, produce raw materials and fuels or provide agricultural services in Australia, not only outperformed the S&P/ASX 200 Index, but generated higher returns than a composite of the Energy, Materials and Utilities S&P/ASX200 Sector Indices.