Finance
Press Releases & Articles 956 - 960 of 976
Hcl Technologies Posts Strong Revenue Growth In 1st Quarter Of Fy 2011





21st October 2010 - Views: 664 HCL Technologies Ltd. (HCL), a leading global IT services provider, today announced results for the quarter ended Sept 2010. In this 1st Quarter of FY 2010-11, HCL's global revenues increased by 9.0% sequentially and 27.6% YoY to $804mn.
Coalition's Anti-super Stance Puts Retirement Incomes At Risk





20th October 2010 - Views: 669

The lack of commitment to superannuation reform by the Coalition was fuelling uncertainty for Australian workers saving for their retirement, the Australian Institute of Superannuation Trustees (AIST) warned today.
Expert Comment On Channel 10 Raid





20th October 2010 - Views: 711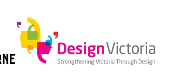 Speculation is widespread that James Packer is the mystery buyer responsible for a share market raid on Channel Ten overnight. More than 163 million Network Ten shares were traded after the market closed yesterday afternoon, giving the unidentified trader a 15.6 per cent stake in the company.
Media Advisory: World Congress Of Accountants 2010 Kuala Lumpur 8 - 11 November





18th October 2010 - Views: 603 The World Congress of Accountants (WCOA), is jointly organised by the International Federation of Accountants (IFAC) and the Malaysian Institute of Accountants (MIA). It will be held in Malaysia for the first time from 8 to 11 November 2010.
Global Board Of Trade Ltd (gbot) Formally Launched By The Prime Minister Of The Republic Of Mauritiu





16th October 2010 - Views: 727 The Global Board of Trade (GBOT), the first international multi-asset class exchange based out of Mauritius was officially launched this evening (Mauritius time: GMT+4) by the Guest of Honour, Dr The Honourable Navinchandra Ramgoolam, GCSK, FRCP, Prime Minister of the Republic of Mauritius at the InterContinental Resort, Mauritius.