Banking
Press Releases & Articles 46 - 50 of 104
Commonwealth Bank Wins Prestigious Sustainability Award





11th December 2009 - Views: 1370 The Commonwealth Bank has been recognised as an industry leader in corporate sustainability by winning the Special Award for Labour Relations/Human Capital Management at the Australian Sustainability Awards presented by Ethical Investor magazine.
Commonwealth Bank Lifts Interest Rates On Depo





4th December 2009 - Views: 1412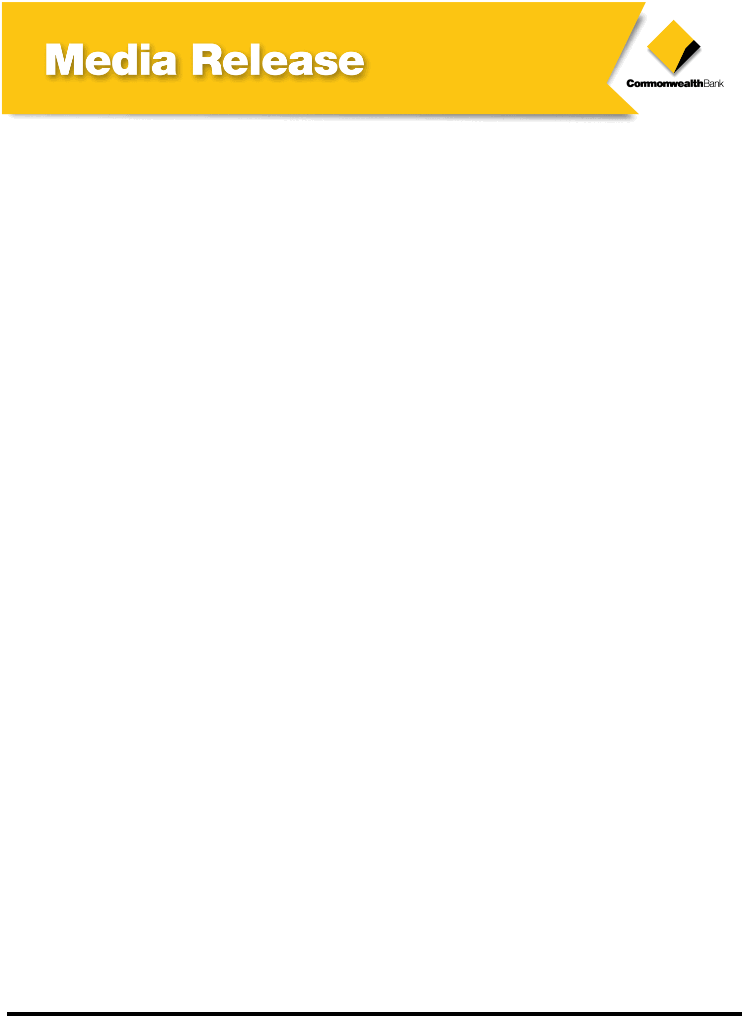 As Australia's largest home lender, the Commonwealth Bank has continued to be a leader in providing home finance to Australians at the lowest interest rate of the major banks during the Global Financial crisis and remains committed to being competitive in the market.
The Commonwealth Bank Offers Cricket Grants Across Australia





27th November 2009 - Views: 1177 The Commonwealth Bank today opened applications for its inaugural Grants for Grassroots Cricket program that will provide 200 local cricket clubs across Australia grants worth $1,750 each.
Nab & Good Shepherd Write 1800th Not-for-profit Community Loan





26th November 2009 - Views: 1337 StepUP, the award-winning not-for-profit low-interest loans program designed by NAB and Good Shepherd Youth & Family Service is celebrating its fifth birthday and 1800th loan.
St.george Appoints Justin Smirk As New Chief Economist





24th November 2009 - Views: 1726 St.George Bank is pleased to announce the appointment of Justin Smirk as the Bank's new Chief Economist.