Banking
Press Releases & Articles 6 - 10 of 104
Aus Central / Savings & Loans Merger Approved





27th November 2009 - Views: 1271

Chief Executive of the new credit union, Peter Evers, said the merger has created the largest member-owned financial institution headquartered in Adelaide, with 350,000 members and more than $7 billion in combined assets under management and advice.
Fnb's Chinese Solution Assists Visitors To South Africa





17th November 2009 - Views: 1125

First National Bank's (FNB) partnership with China's only bankcard association, China UnionPay (CUP), was launched in December 2008, a first for the South African banking industry.
St.george Bank 2008/09 Highlights - Queensland





4th November 2009 - Views: 964 "Queensland is a major focus for St.George and we're planning significant investment in the State.
Microsoft Announces Major Initiative To Support Citidirect Be, Citi's Next-generation Institutional





15th September 2009 - Views: 1155 Two global industry leaders come together to develop the next groundbreaking app in corporate computing.
Commonwealth Bank Mobile Phone Banking Exceeds 100,000 Regular Users





27th August 2009 - Views: 1821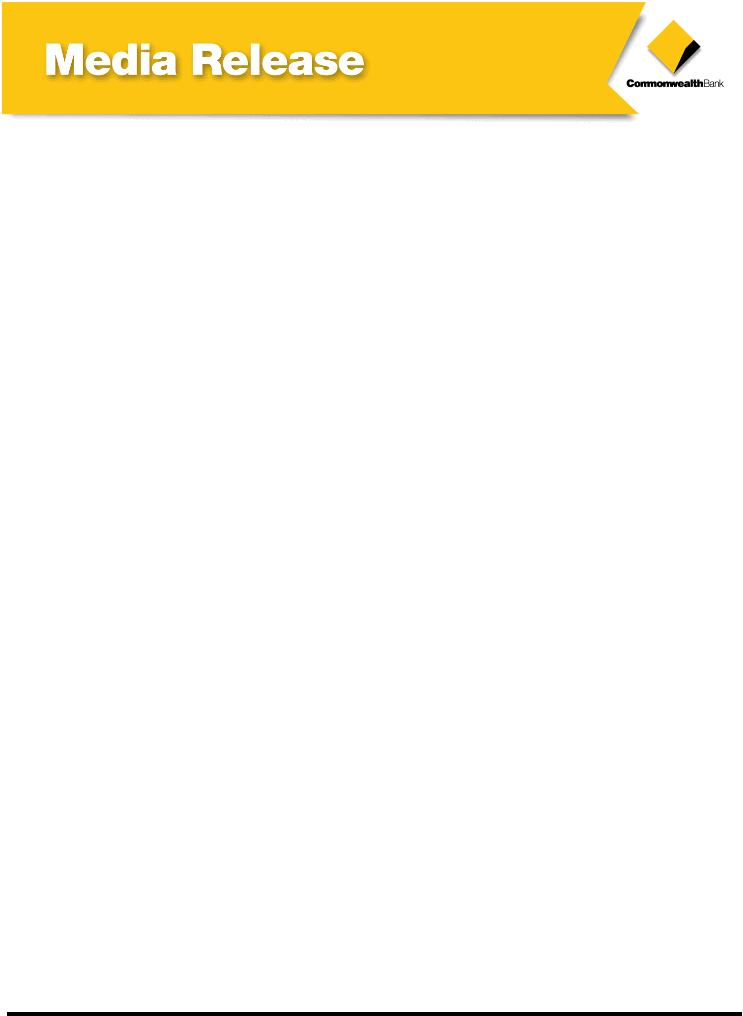 According to Commonwealth Bank Executive General Manager Retail Products, Michael Cant, the response from customers to the mobile phone banking channel has been positive.